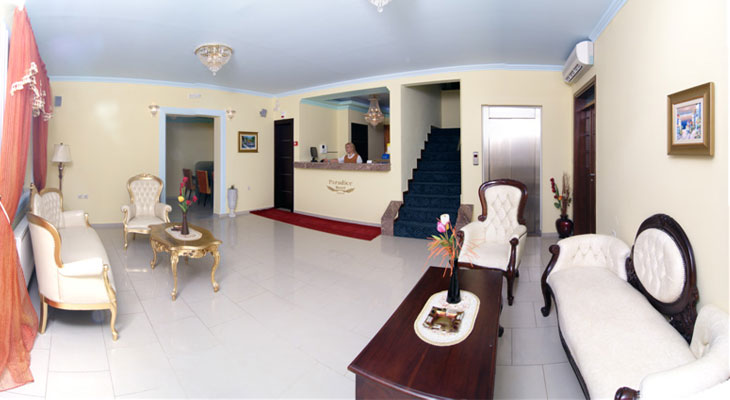 Useful information about your Crete holidays
For all of your everyday needs Stavros offers easy access to all the essential amenities and shops within close proximity of The Paradice Hotel. A mini-market/petrol station and two supermarkets stock any supplies you may require whist enjoying your stay with us. Just a short journey 6km away you can find the village of Kounoupidiana which is host to a larger variety of shops and amenities including Banks, a Post Office and 3 Major supermarkets in addition to other shops and outlets.
In addition: :
The Peninsula of Akrotiri offers some of the most stunning and scenic beaches of all Hania. The most beautiful include Kalathas beach, Ag Onoufris, Mahairida beach, Tersana beach, Marathi beach, Loytraki beach and of course our very own Stavros beach located close to the Hotel.
Monasteries and churches play an important role across Greece and the Greek Islands even to this day and few other places than Crete offer such archaeological and historic sites as the Venetian harbour of Hania, the grave of Eleftherios Venizelos, a past Prime Minister of Greece and the wonderful Municipal Market in addition to the many various religious building still standing today.
The Monastery of Gouverneto also known as the Monastery of "John the Hermit" stands close to the hotel and just a little further you can visit the Monastery of The Catholiko which was beautifully built in the depths of a wild gorge and has since become abandoned but can still be viewed by all.
There is never a shortage of places to visit and local attractions whilst visiting the Paradice Hotel in Akrotiri. Amongst the most popular scenic attractions are the city of Palaiochora, Falasarna beach, the amazing Elafonisi, the gorgeous Balos lagoon, the traditional village of Milia and the sights of the World famous Samaria gorge.
Food and drinking in Chania – Crete
SEA VIEW STAVROS BEACH
All our meals are freshly prepared using top quality products AWARD WINNING OLIVE OIL and fresh local produce and served at our family restaurant on the beach of ZORBAS.
Enjoy local delicacies or a glass of ouzo in one of the traditional cafes and bars in the Old Harbour of Hania or dance the night away in one of the night clubs in Agia Marina or Platanias.
With a full array of amenities on hand, you won't be disappointed. Take the family to the cinemas or visit the local rifle range or Jockey Club. For those of you wishing to discover more about the local history of Crete and the development of our civilisation there are a wide choice of museums to visit including the Archaeological Museum, the Byzantine Museum, the War Museum, the History Archive, the Navy Museum and archaeological sites in Falasarna, on the island of Saint Nikolas in Souda Bay and the site at Aptera.